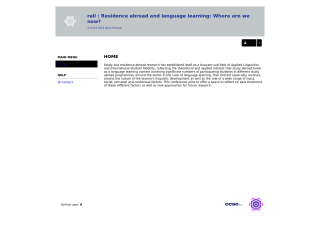 Residence abroad and language learning: Where are we now?
5-6 oct. 2023
Campus Saint Jean d'Angély - Nice (France)
Study and residence abroad research has established itself as a buoyant sub-field of Applied Linguistics and International Student Mobility, reflecting the theoretical and applied interest that study abroad holds as a language learning context involving significant numbers of participating students in different study abroad programmes around the world. In the case of language learning, that interest especially revolves around the nature of the learner's linguistic development as well as the role of a wide range of input, social, personal and contextual factors. This conference aims to offer a space to reflect on past treatment of these different factors as well as new approaches for future research.
Discipline scientifique : Linguistique
---
Lieu de la conférence